Virtual Home Staging for Real Estate in Canada and USA
Have a look our previous work to see the difference in the space before and after our virtual home staging editing. Our price starts from 35,- CAD per photo. We are able to virtually stage living rooms, bathrooms, kitchens, game rooms, study rooms, fitness. rooms, outdoor space, patios and more.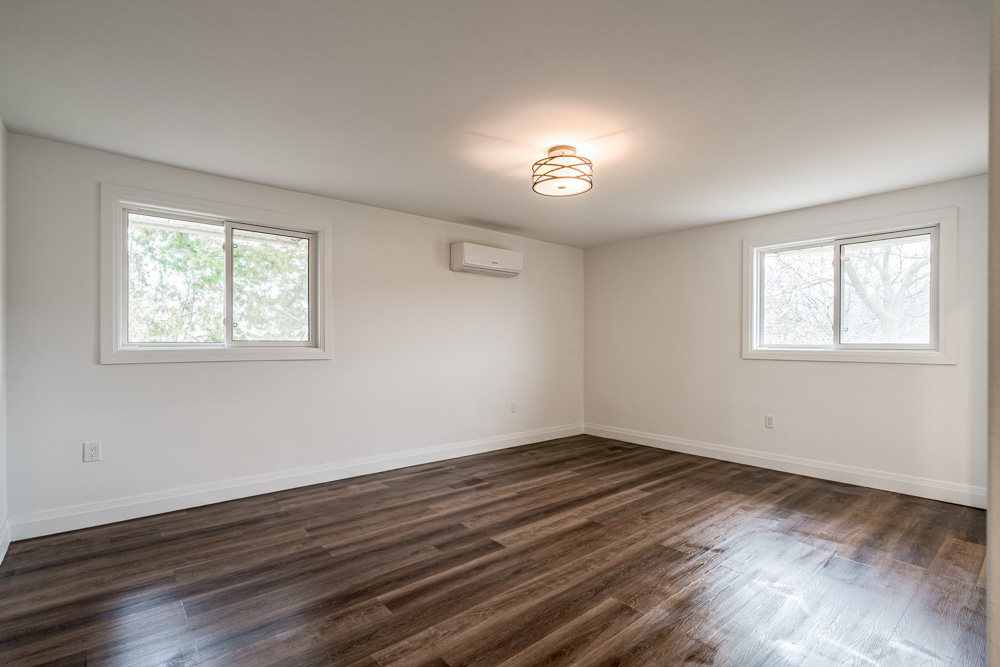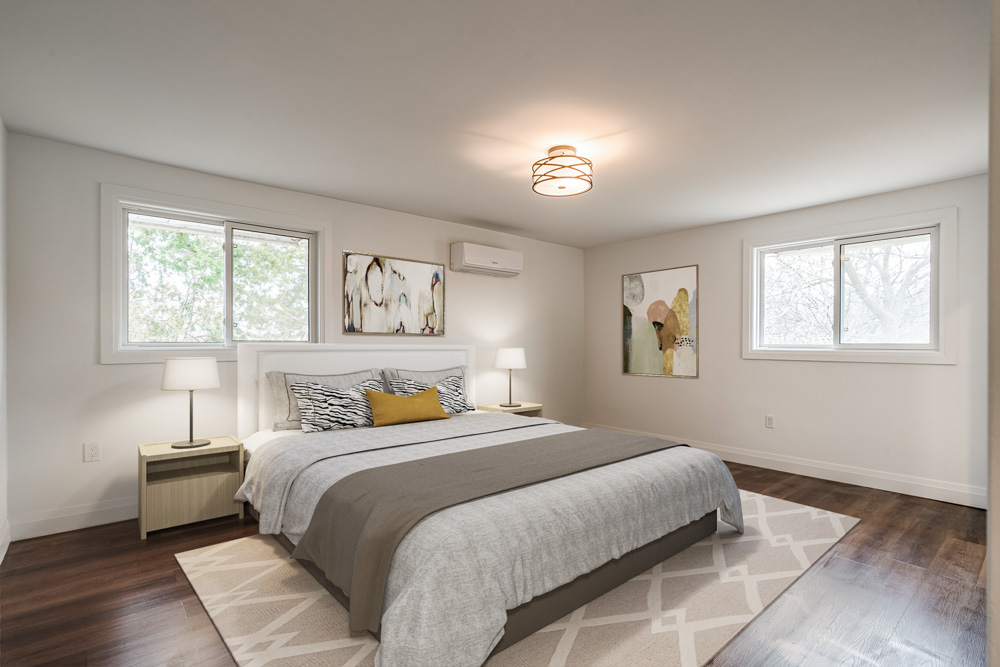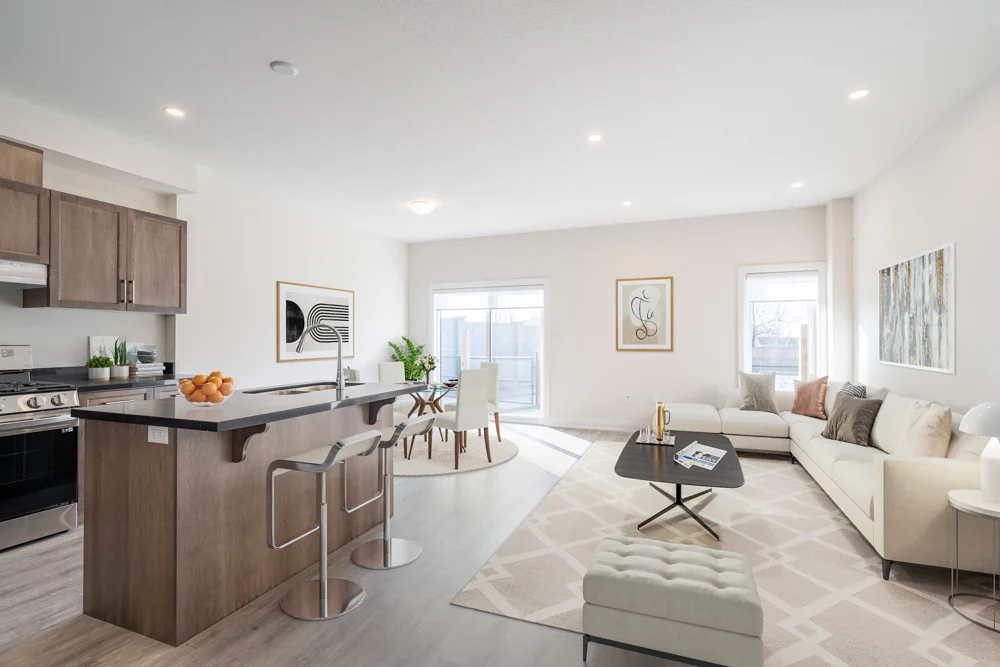 1
Step 1
Prepare photos of your property in the highest quality possible 
2
Step 2
Choose from service that you would like to order
3
Step 3
Easy upload ( drag & drop ) photos of your property
Finish
We will contact you as soon as your photos are ready. (24 - 48 hours! )
High-Quality Virtual Furniture Staging 
---
24 - 48 hours
turnaround !
What is Virtual Staging?
Virtual digital furniture staging has been around since computers came into existence. The virtual tools are more sophisticated now, but they still use high-resolution photos that allow sellers to imagine how their home will look with new paint, window treatments, and accessories. By taking before and after pictures, you can show potential buyers what they can do with a bit of imagination.
The real estate market is very competitive: Real estate agents need every advantage they can get when trying to sell a property in today's market. They also need all available marketing channels to effectively reach potential clients and promote their listings. 
Virtual staging offers such an advantage
It creates an emotional response from potential buyers through images rather than words alone. It helps sellers envision how beautiful their home could be, even if it isn't quite there yet. It allows them to show off features that might not be obvious at first glance, like a large backyard or excellent view. 
And because virtual staging works best with professionally taken photos, sellers who don't have professional photography skills can make their homes look beautiful without investing much time or money. It allows them to focus on other aspects of preparing for sale while still getting maximum exposure online.
As you can see, virtual home staging has become quite popular with real estate professionals, and with good reason — it works!
You choose what style of Interior Design you prefer in Furniture Virtual Staging and our 3D stagers will do the rest.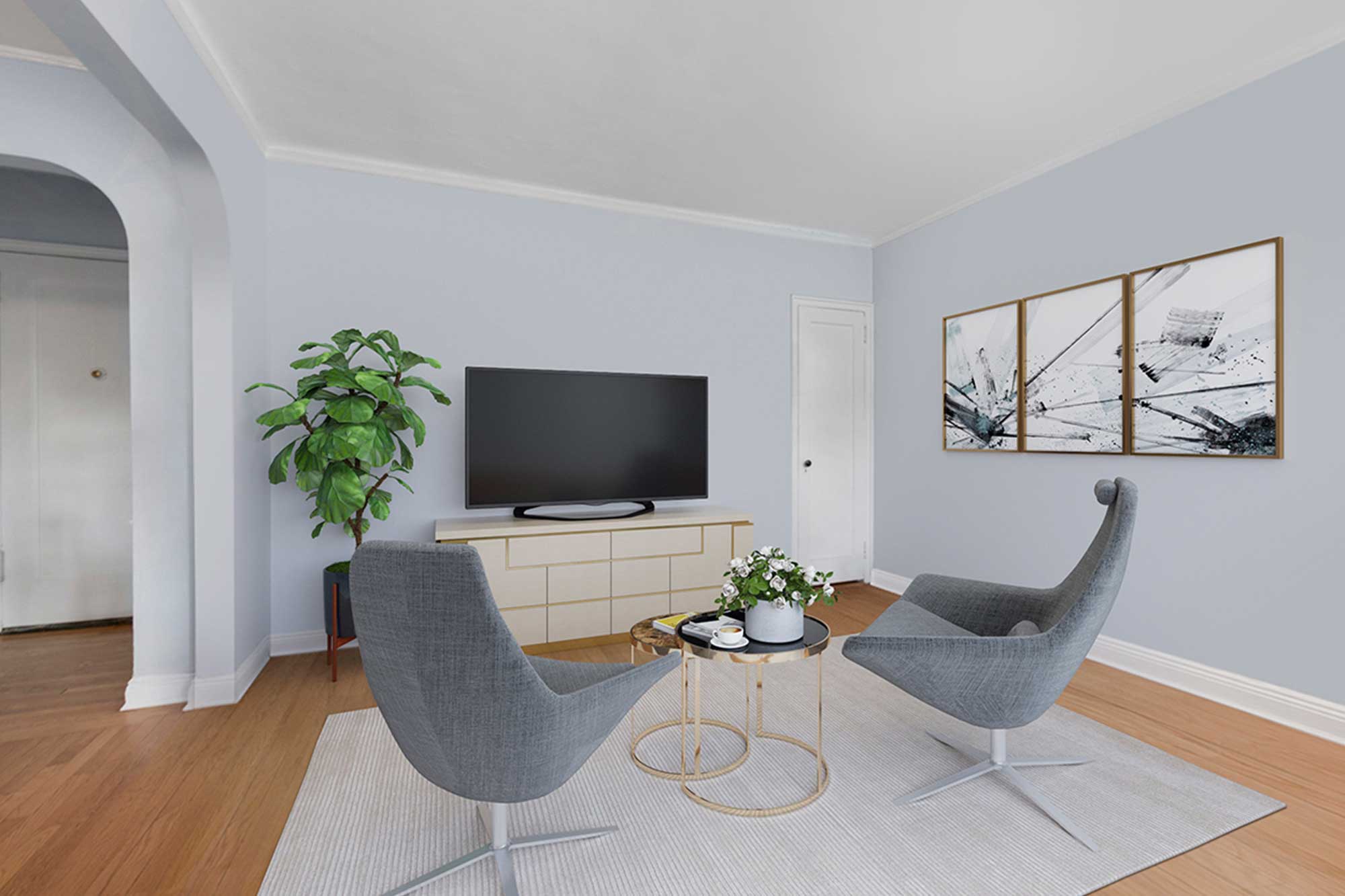 Scandinavian
Modern
Urban
Industrial
Farmhouse
Traditional
Contemporary
How to Make the Most of Virtual Staging in Real Estate Business
Virtual staging has become a popular way for real estate agents to show their clients what a property could look like with little work. It can be a great way to help your clients visualize the potential of a property and make an informed decision about whether or not to buy.
If you're in the business of selling real estate, you may be using this technique to sell homes, but maybe you don't completely understand why this technique can be so powerful and how to use it to your advantage.
This guide will help you understand why virtual staging real estate should be an essential part of your business and how to execute it in a way that works for you and your clients, from start to finish.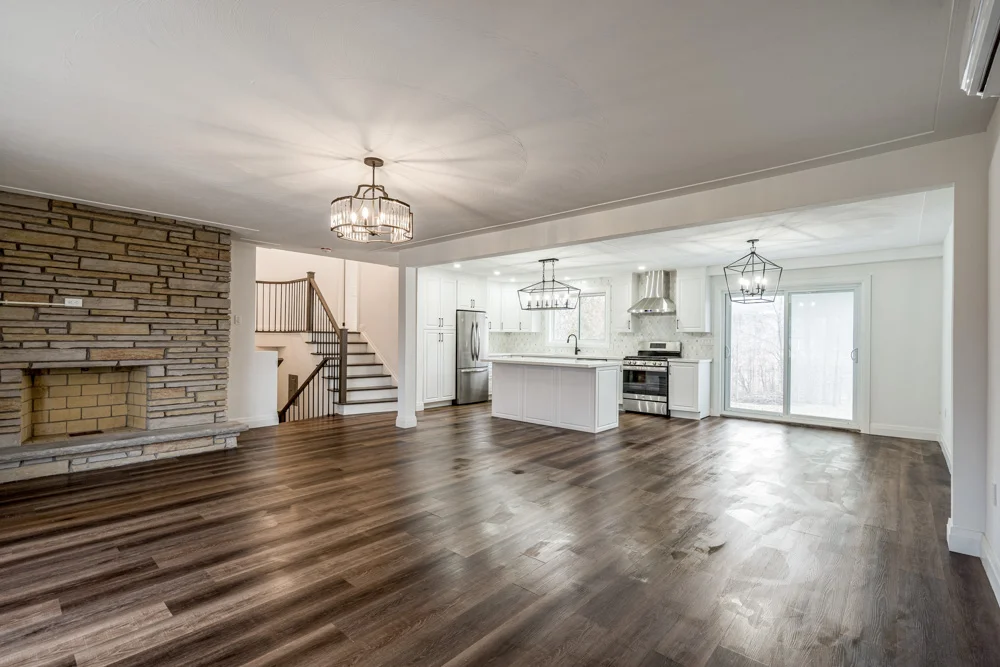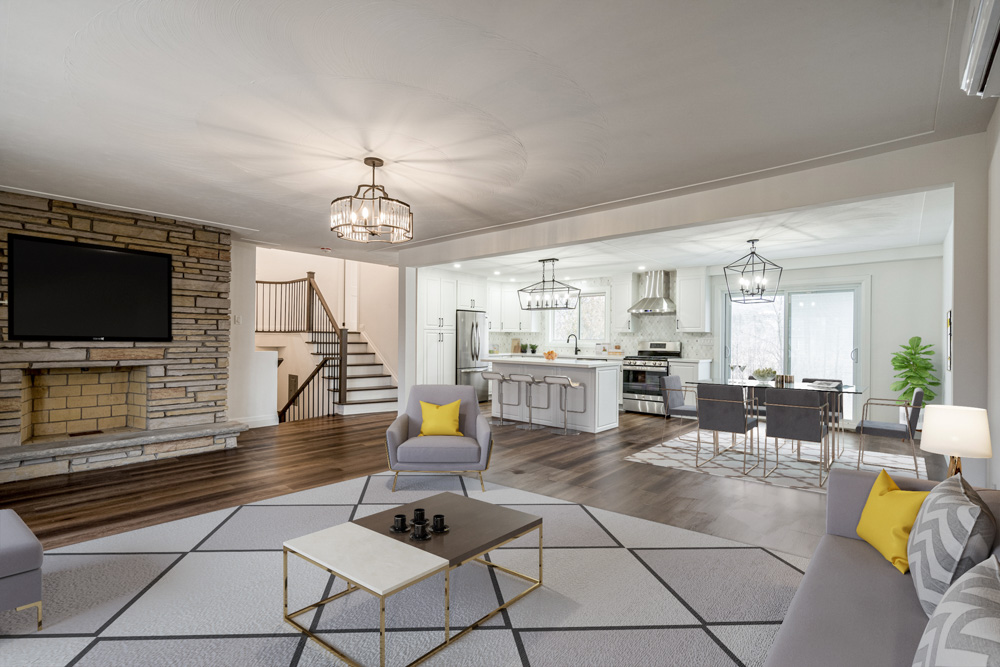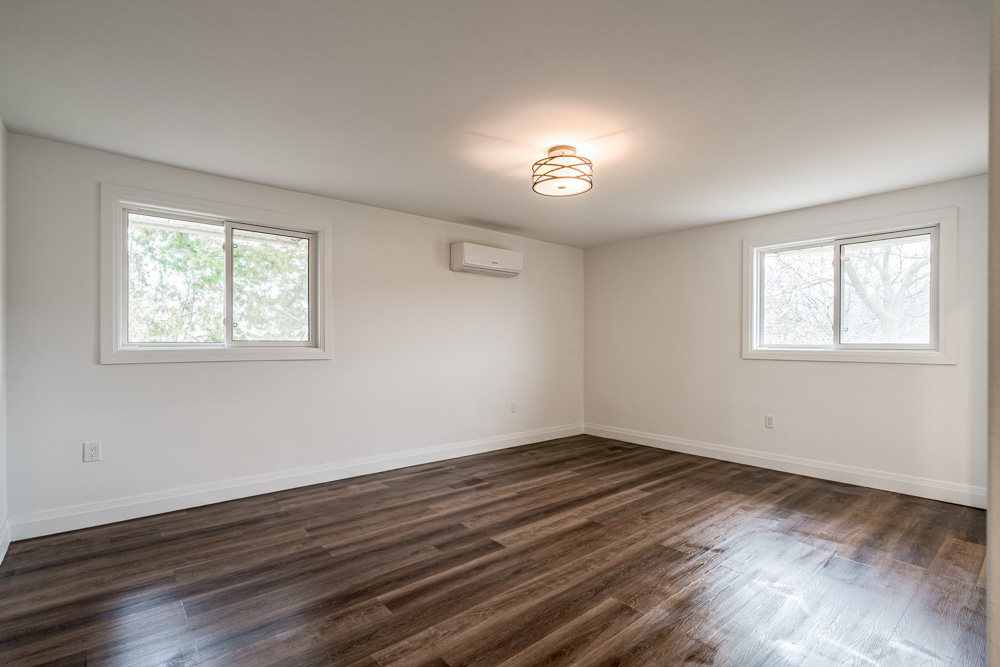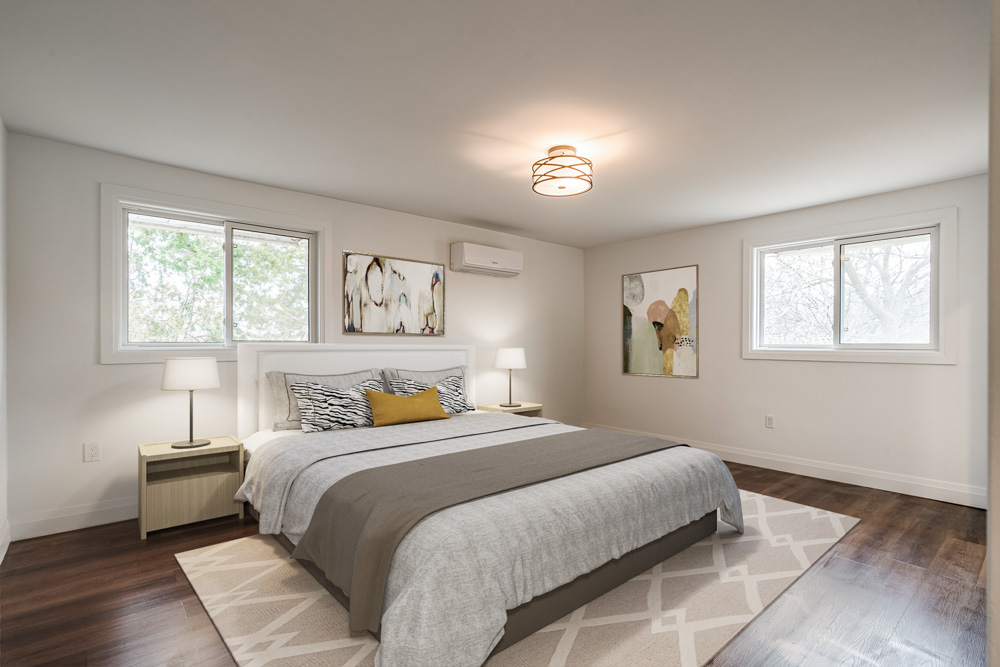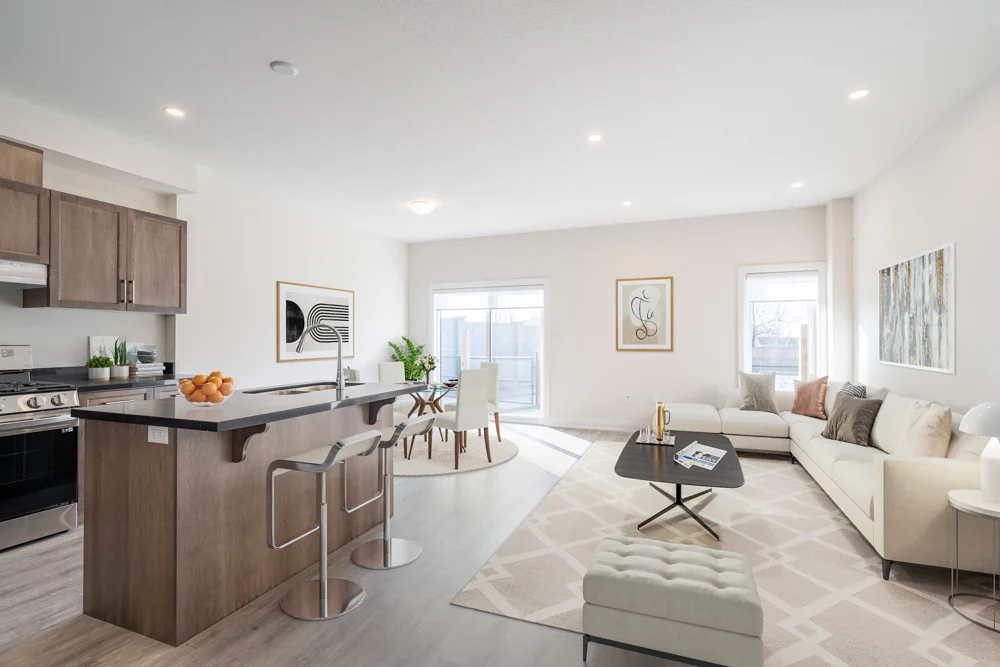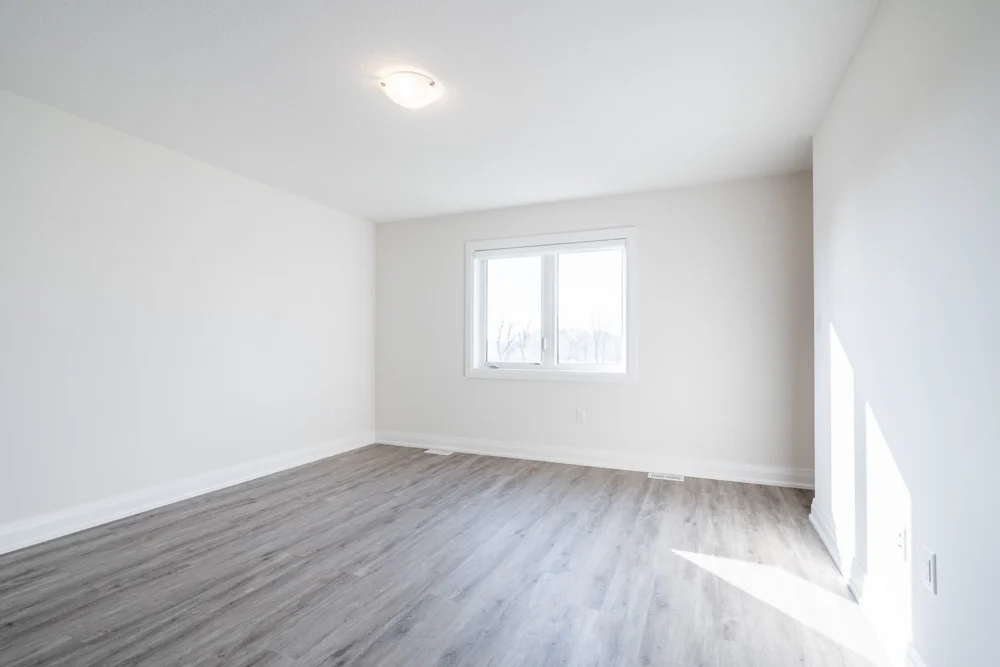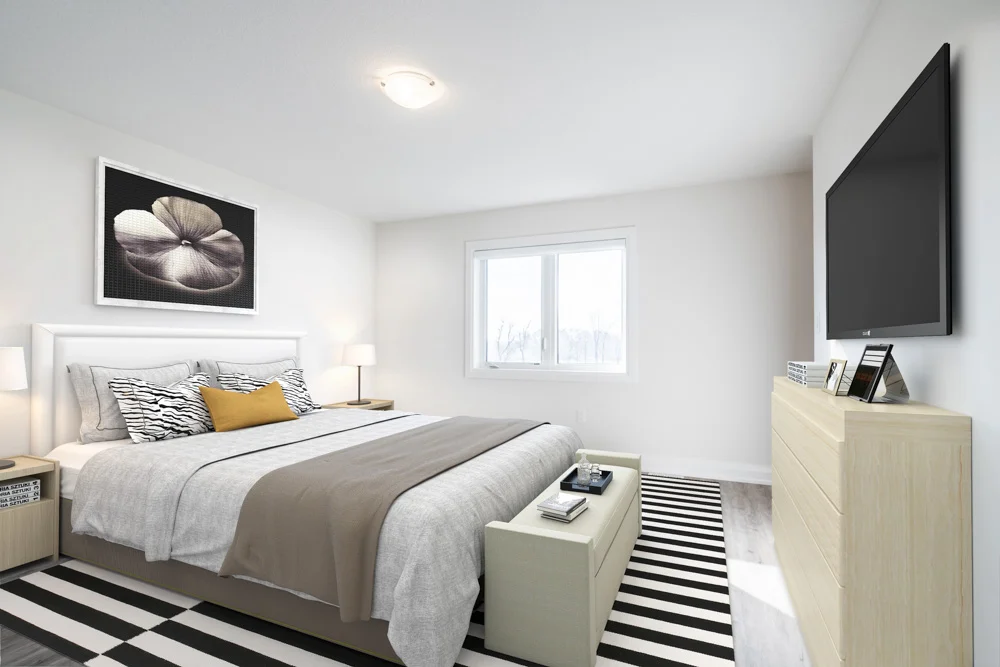 Virtual Home Renovation + Object Removal
Check our previous work to see the difference in the space before and after our virtual home renovation and object removal editing. Our price starts from 59,- per photo.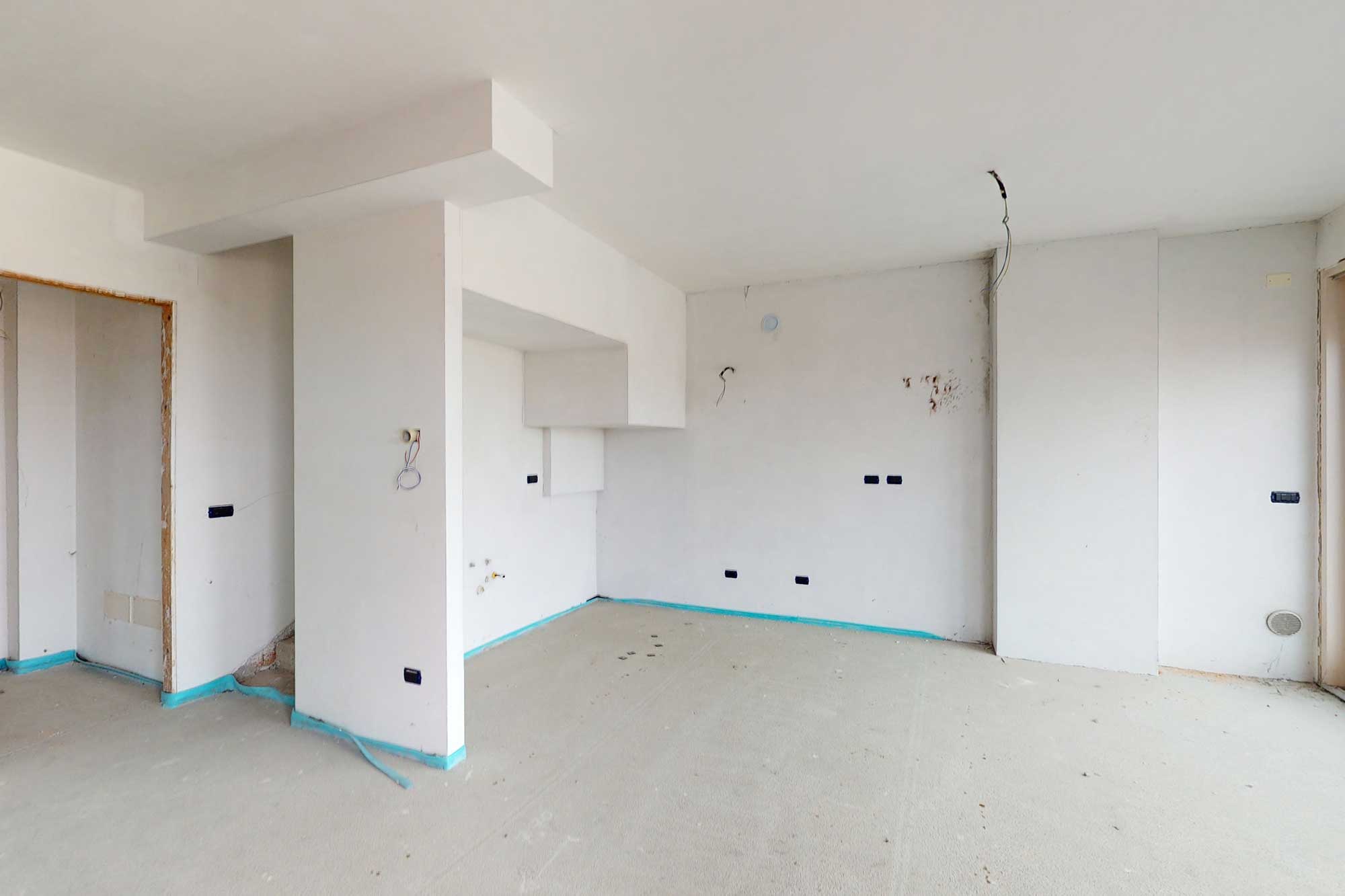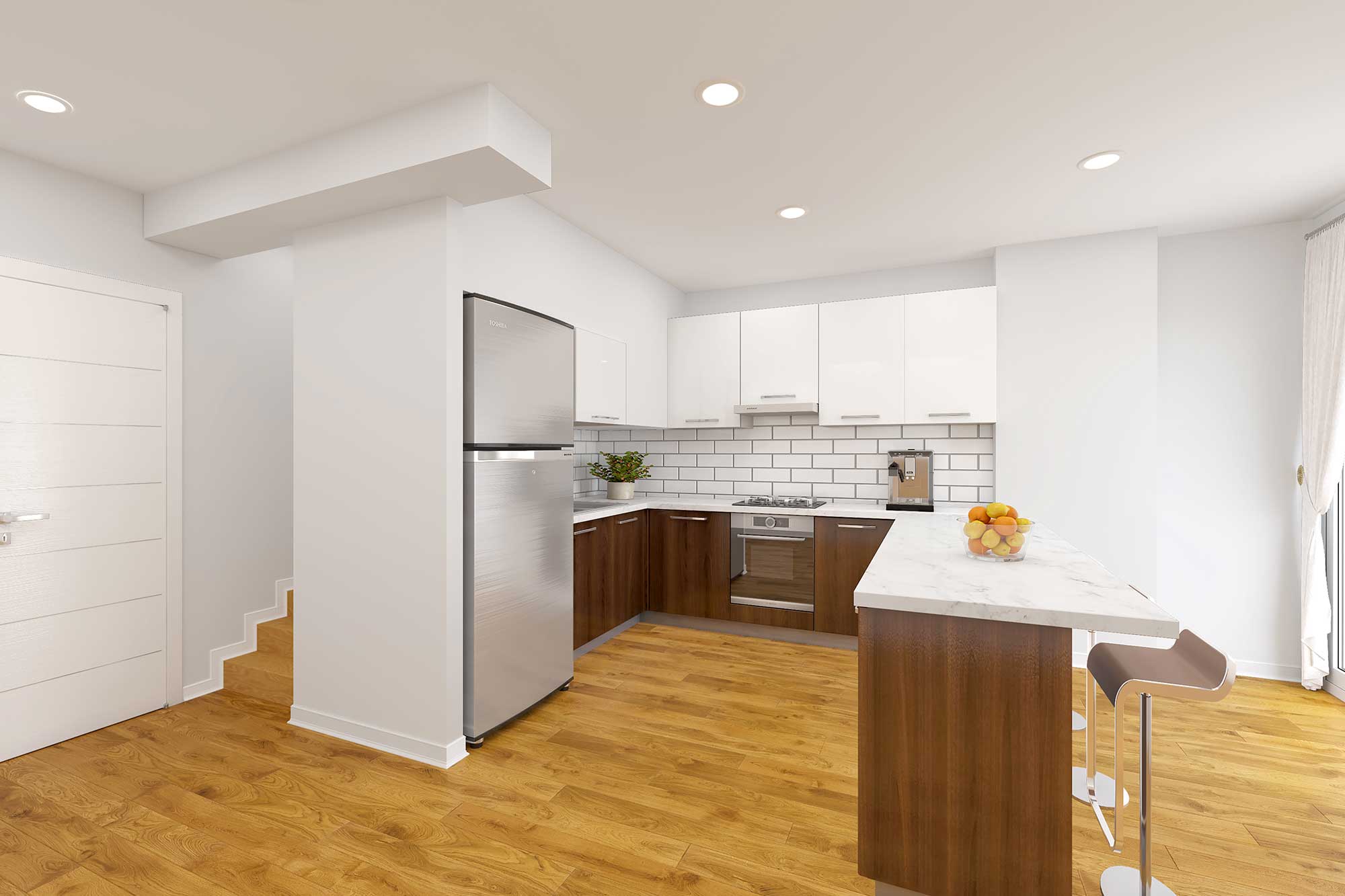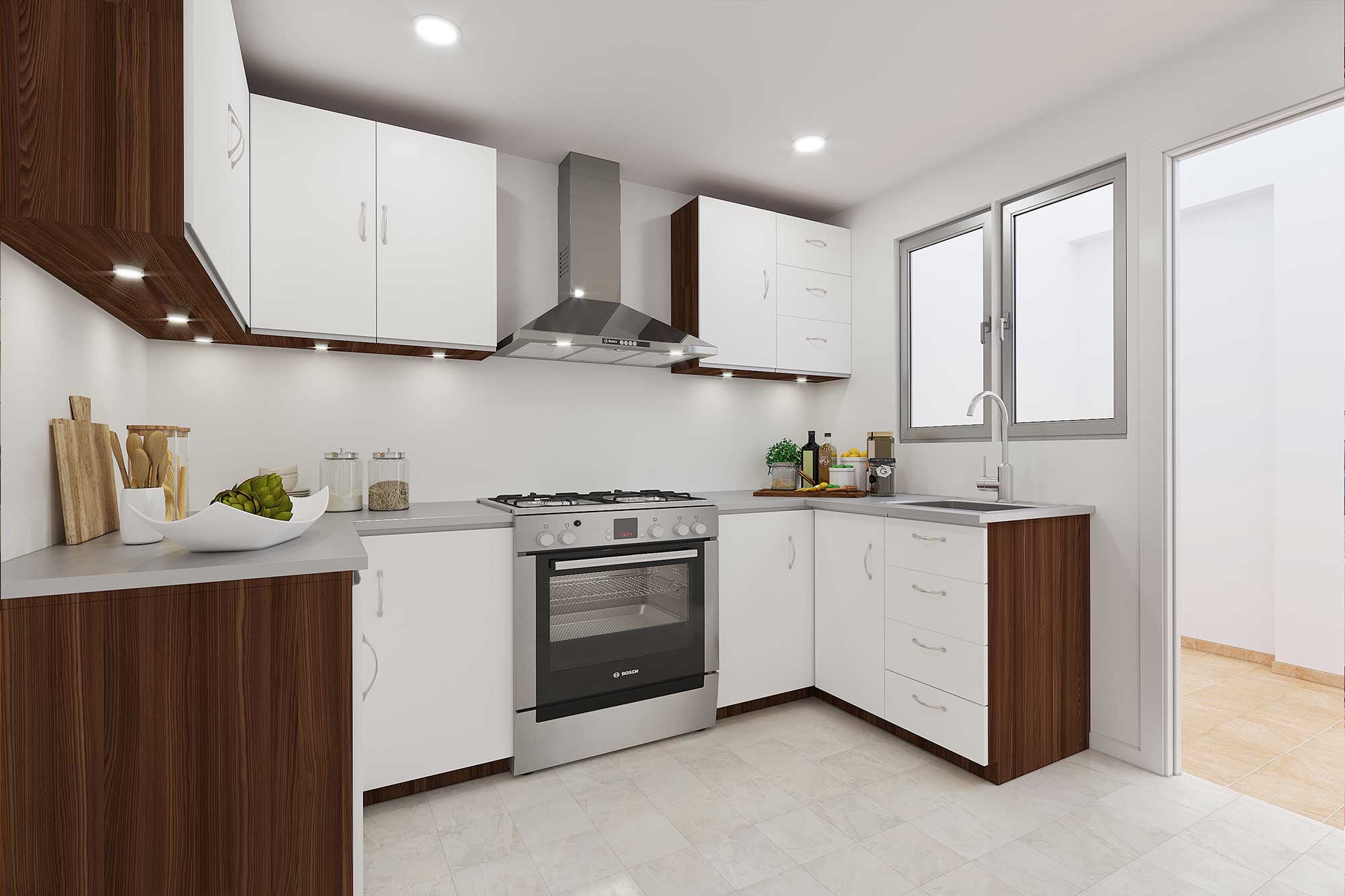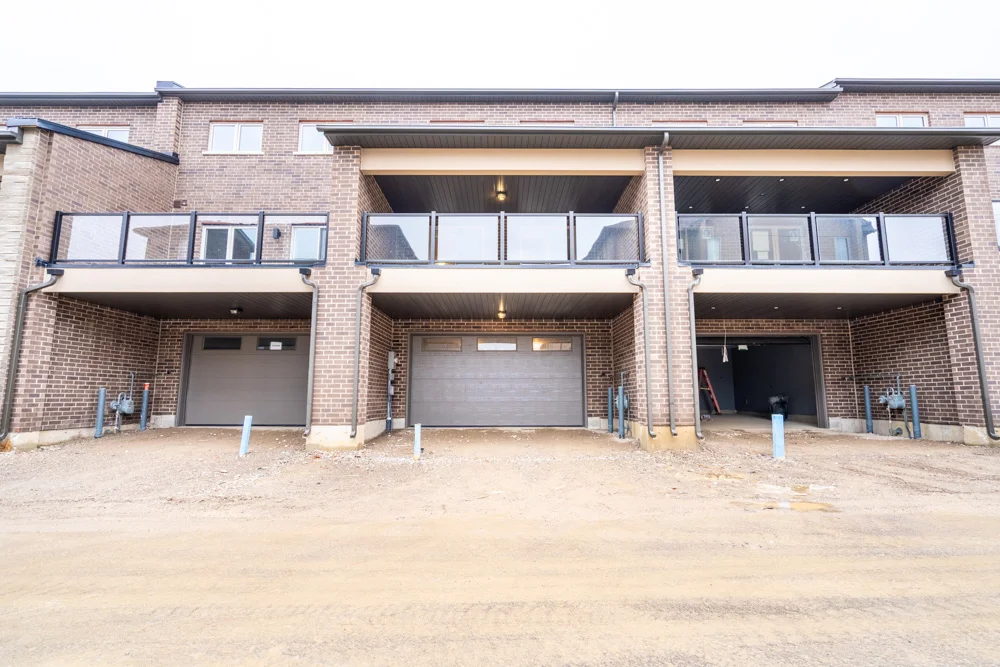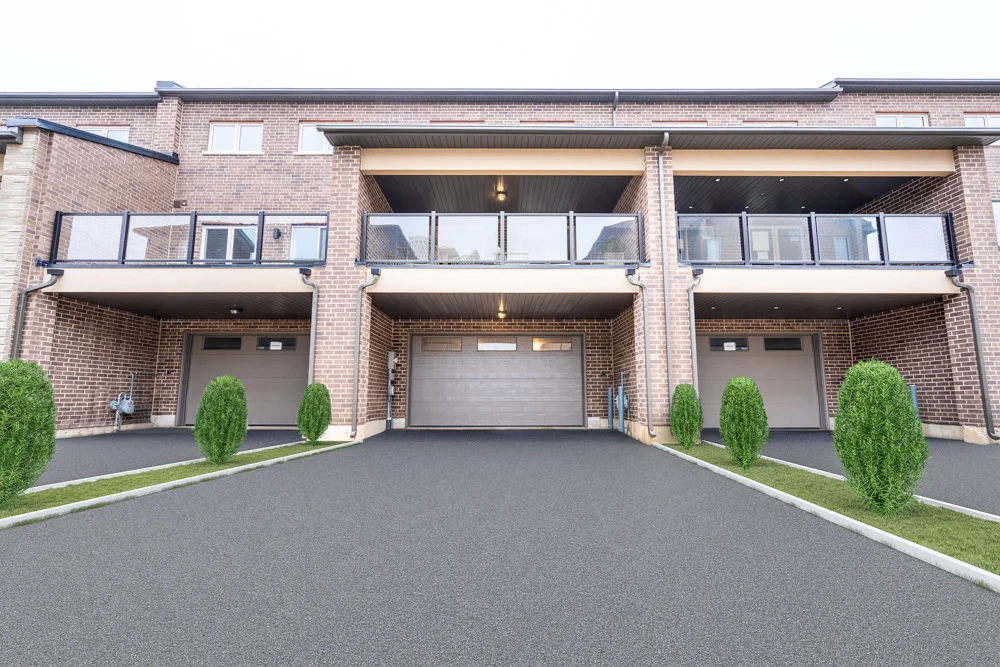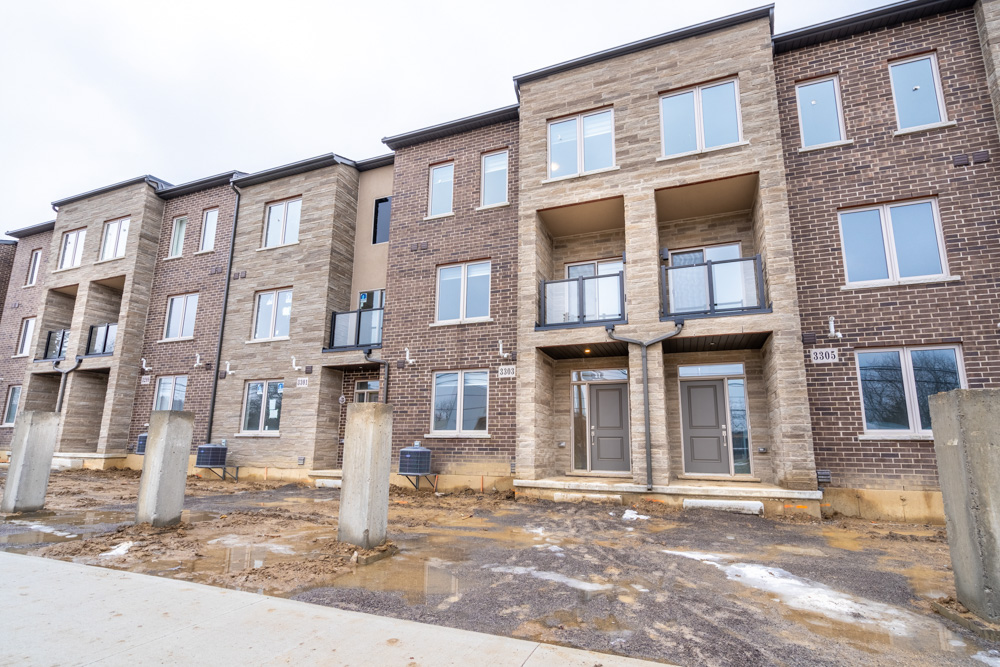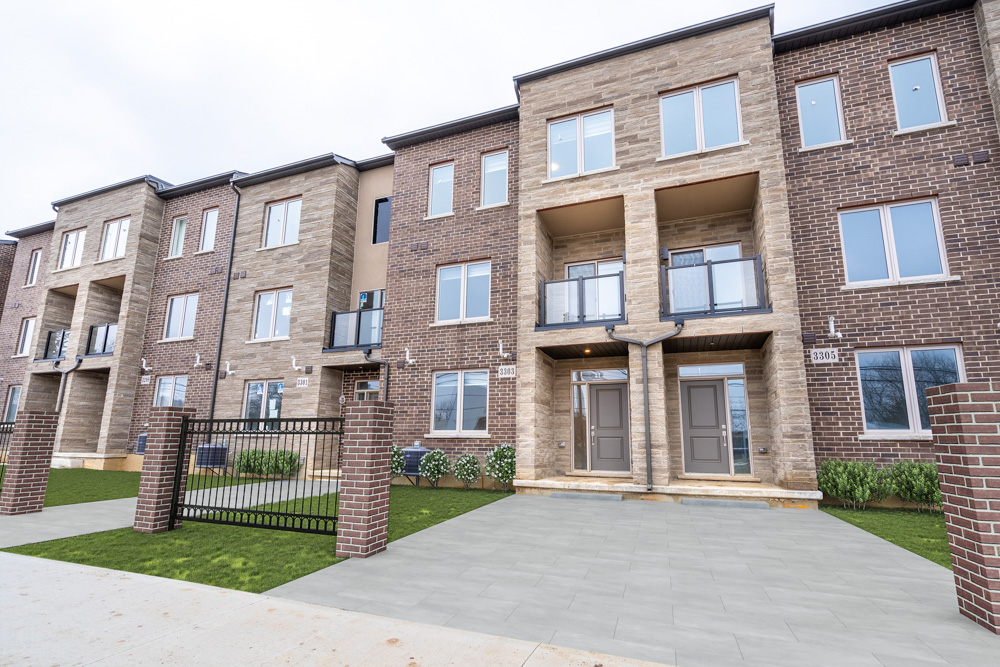 Virtual Furniture Staging Is Cost-Effective and Convenient
You may be wondering why virtual furniture staging and how it can help your business.
Virtual staging services create digital images of a property that has been virtually furnished and decorated. This allows real estate agents to market properties more realistically, helping speed up the sales process and generate more leads.
Moreover, the process is a cost-effective way to dress up a property for sale. There's no need to hire a professional stylist or spend money on furniture and decor — you can benefit from this technology.
Finally, virtual staging is convenient. You can get services from anywhere, any time of day or night. So virtual staging is the perfect solution if you're stuck on ideas or don't have time to stage a property in person.
 Company info
---
We are proudly operated from Canada and also serve customers from the United States.